Cheapest Heating Running Costs


Heat pumps offer the cheapest form of heating on the Island, when a heat pump is installed Manx Utilities offer a comfy heat electricity tariff: half price electricity over night and between 4pm to 6pm, this coupled with typical energy efficiencies of 400% make heat pumps the cheapest form of heating on the Island. This chart comparison demonstrates: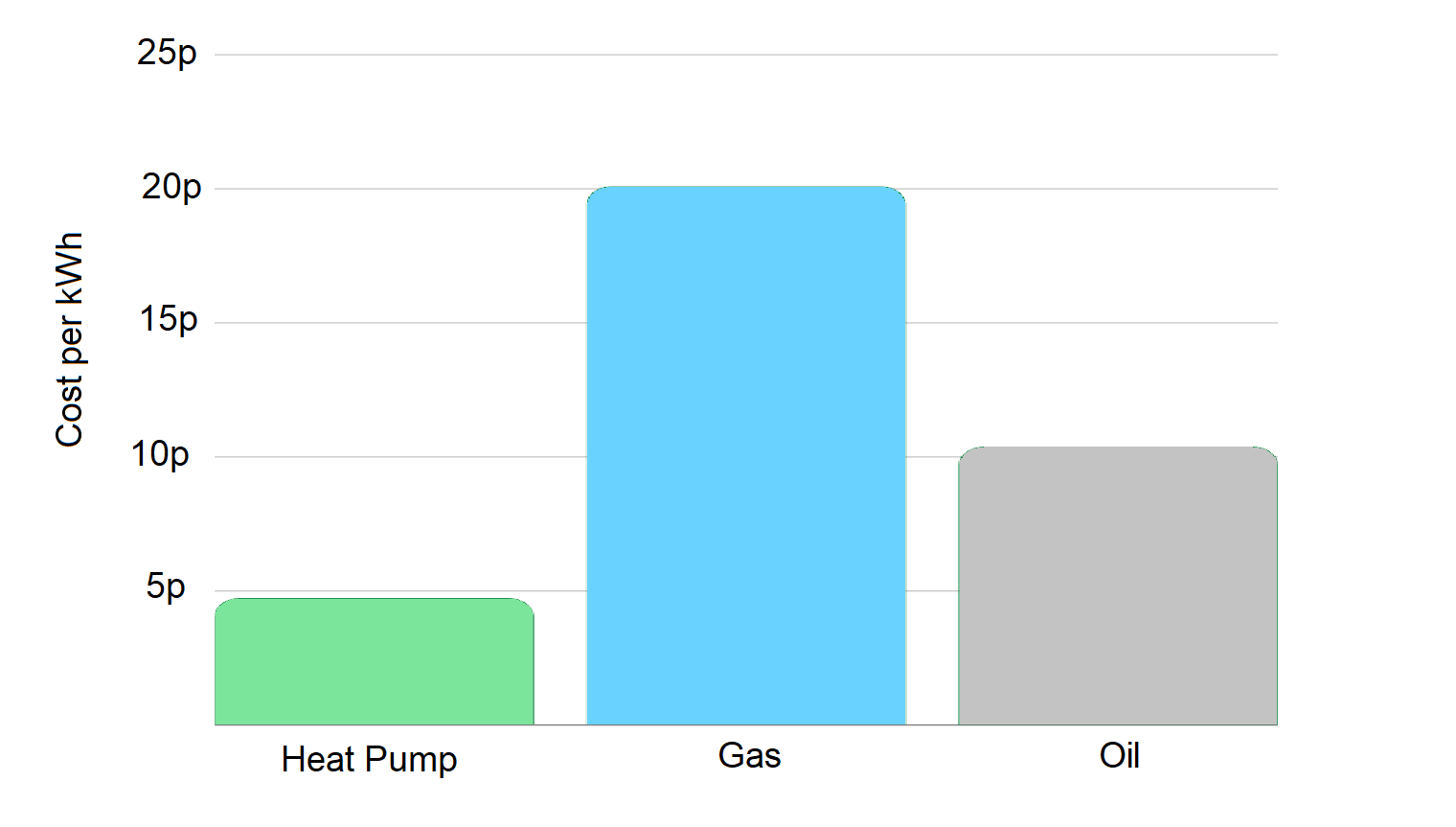 Based on

November 2022

prices. Heat pump: composite comfy heat electricity 4.7p per kWh. All Island Gas 20p and Oil 450 litre refill 10.8p per usable kWh.


The chart demonstrates big savings if currently using gas as your form of heating, a heat pump can cost 1/3rd to run. Comparison to oil, the heat pump costs less than half price to operate. Environmental savings are even greater, three times less CO2 than a oil boiler, a significant environmental impact reduction. In the future as the Island switches over to more environmentally friendly generation, the environment impact will become zero, and zero CO2 when heating with an Air Source Heat Pump.




How Heat Pumps Work


A fridge works by extracting heat from inside the fridge, using a compressor-pump. A heat pump works on the same principle, except the outside air supplies heat for the home. A heat pump consists of an outside fan unit and an inside control box and water cylinder, supplying hot water for the home. Heat pumps are most efficient when supplying constant 40°C heat, which is ideal for underfloor heating. If your property has radiators then the insulation levels of the house need to be checked before installation, and possibly upgrade the radiators to more surface area. The heat pump can supply a higher flow temperature for radiators, however the efficiency rate would drop (for example 1kW generates 4kW at 40°C vs 2.8kW at 55°C).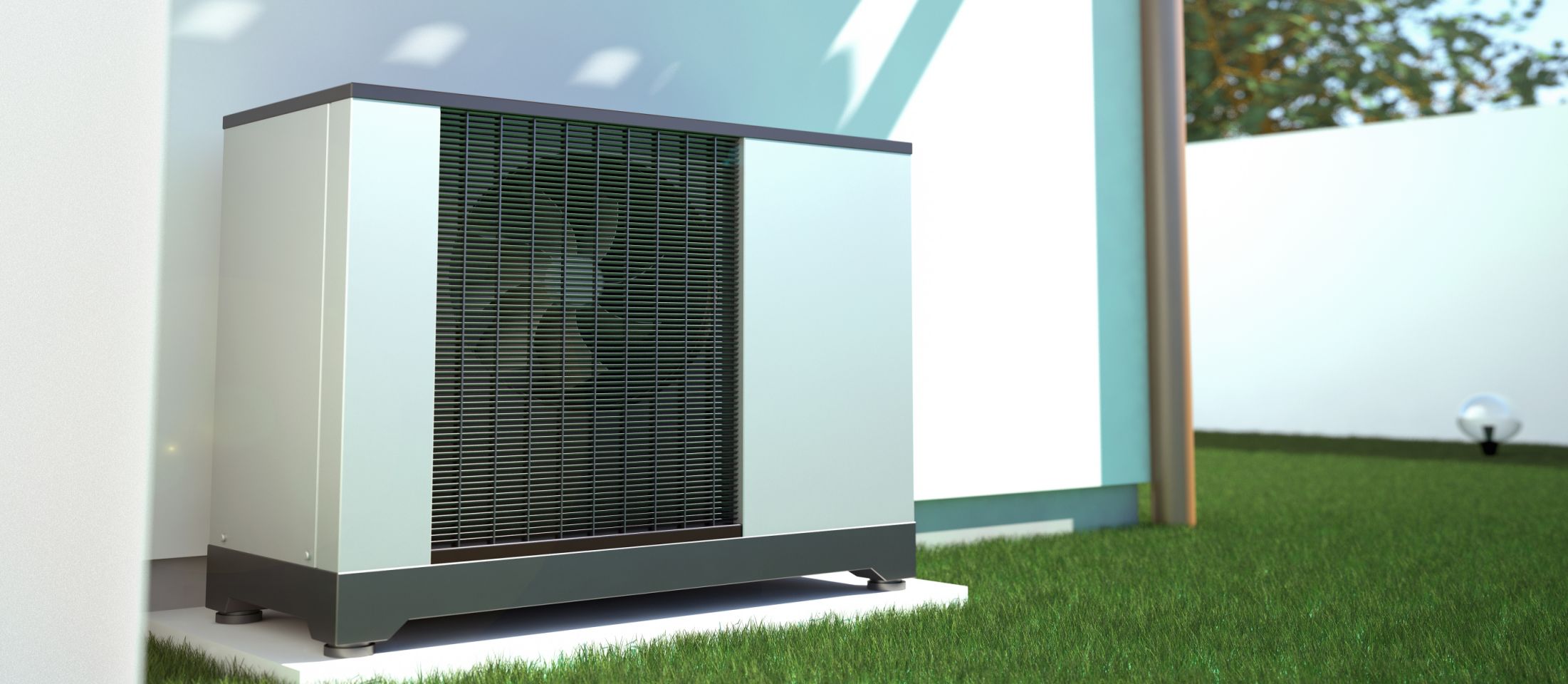 Air Source Heat Pump Benefits:

Lower fuel bills
Huge reduction in carbon emissions
Minimal maintenance